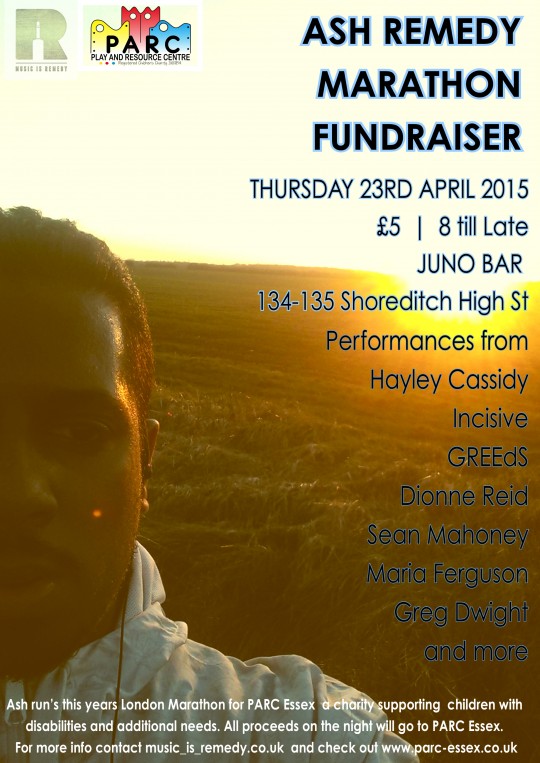 Music is Remedy's Ash is running this years London marathon for children's charity PARC Essex who support children with additional needs and disabilities.
To help him raise as much money for the charity as possible Music is Remedy is bringing down some of it's favourite acts for an intimate night of Hip Hop Soul and Spoken Word everything that Ash and Music is Remedy is all about.
Performances on the night will come from:
Hayley Cassidy
Incisive
Yomi Greeds Sode
Dionne 'Artist' Reid
Sean Mahoney
Maria Ferguson
Greg Dwight
and more to be announced
Ash will then be playing tunes for the rest of the night until the party stops!
It's £5 all night with all money going directly to the charity (not any one's pockets)
It takes place at the Juno Bar on Shoreditch High Street with performances kicking off at 8pm
for more info contact
music_is_remedy@yahoo.co.uk
and to find out more about what your money is going towards checkout
http://www.parc-essex.co.uk/
Its gonna be a great night for a great cause come join us.