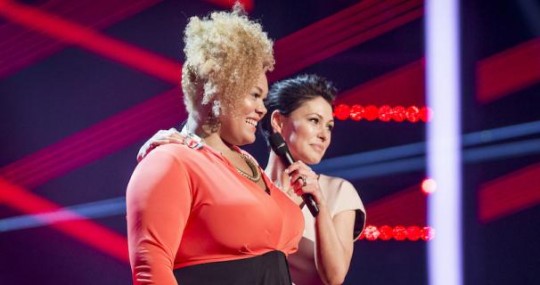 On Saturday night, prime time BBC 1 scene veteran Lara Lee aka Floetic Lara put in a superb performance and was unlucky not to make it through to the semi final. To be fair i don't think she could have done any better.
She was simply immense working a stage of that magnitude as if she had been working it for years it was incredible, and so unfortunate that her team mate Sasha chose the Quarter final to put in the performance of her Voice journey that made it impossible for Tom to pick anyone other than her as his fast choice to the Semi Final.
So that left it down to the public to decide Lara's fate and as much as her team worked so hard to get the word out there and build support for the South Londoner it was never likely to be enough as was shown when she didn't make it through.
Personally I feel like she exceeded all expectations she owned that stage on Saturday with the nation watching. She was superb and to say she represented the scene fantastically is an understatement. She dropped Spoken Word on Saturday Night BBC1 TV that is BIG! I do hope that this experience will open new doors and opportunities for her because she deserves to have a career in this industry.
So i salute you Miss Lara Lee you were superb and the world definitely knows who you are now.