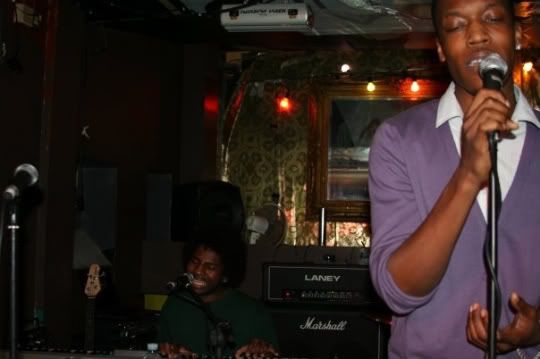 Wilson is a London based singer songwriter who's been quietly doing the rounds on the London circuit for the last couple of years. Now with his commercial music degree under his belt and dues paid, he's getting ready to make some noise!
He is a male soul vocalist unlike any other on the scene. A vocal filled with undeniable quality and sound of soul fused gospel combined with inspired musicianship that helps him stand apart from many of his peers. At the moment he is putting the finishing touches to his EP that should be dropping this summer here's a couple of snippets of what to expect!
Wilson Stay with me by musicisremedy
Wilson Miles away by musicisremedy
Dude is straight ridiculous! If you want to hear these songs in full catch him live performing alongside the Remedies at Remedy Live June 17th at the Rhythm Factory Whitechapel, as part of an awesome line up of quality live music featuring some of the best up and coming artists around.