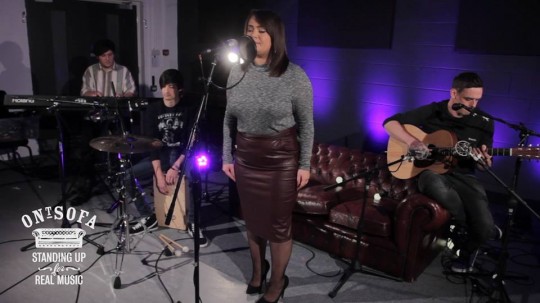 Really nice take on Ed Sheeran's "Thinking Out Loud" and throwing in some Marvin Gaye for good measure too. Manchester born and bred singer songwriter Lois Davina gives a strong performance here with an utterly sublime and smooth vocal full of blues and soul. Of course the fact that it is piano led rather than guitar is a big bonus for me and the keys man does a stelar job with a passion driven performance. The male BV is a nice touch too. All in all great job very enjoyable!
Shouts to Ont'Sofa for another great video for more from them subscribe here.
If you want to find out more about Lois Davina checkout her EP here.