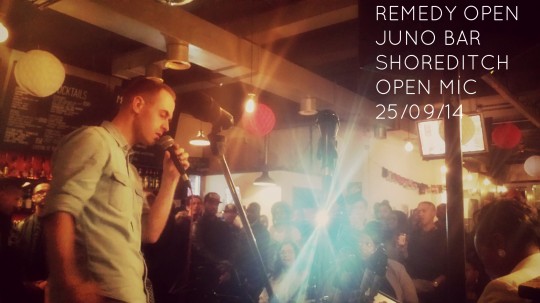 Yes people quick reminder that tonight we'll be at The Juno Bar Shoreditch for Remedy Open!
Its Open Mic and all are welcome no mater the style or genre the stage is there for you! Heres how it works:
7pm sign up open
8pm performances begin
When your name is called come to the mic
Bring your instrument and plug in or use a backing track its up to you.
Sing your song
Simple

If you know Juno Bar then you know it one of Shoreditch's favourite spot with a nice warm atmosphere and good vibes so even if you're just coming to watch and have a drink after work (happy hour 5-7) you'll still have a great night!
Oh yeah and its Free Admission all night!
Come down and enjoy