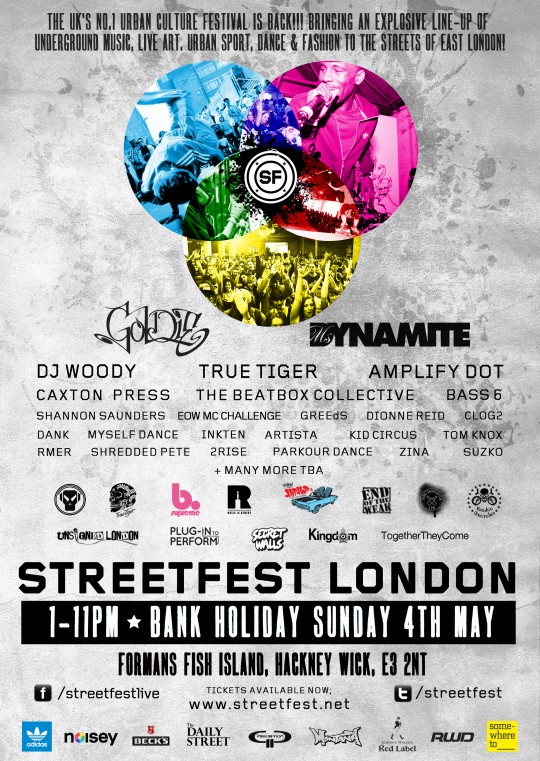 The May Bank Holiday is fast approaching which means just one thing STREETFEST. If you don't know Streetfest is a festival that combines street Art, Sport, Dance and Music all in one area for one hell of a party. At any moment you could catch a skateboard flying through the sky, a breaking battle, amazing food and of course Music!
For the fourth year in a row Music is Remedy host the Streetfest Unsigned stage doing what we do best bringing the cream of Unsigned HipHop Soul and Spoken Word (with a touch of folk) talent to the festival. We have something for everyone from up and coming rapper Kai Jones and Scotlands Charlotte Brimmer to better known names like Paul Cree, J Tha Exodus and Dionne Reid. Headlining our stage will be the sensational DIVAGEEK!!! With there brand of future soul they are going to get everyone dancing! Its gonna be special!
Headlining the main stage will be Ms Dynamite and Goldie to close up what will be an amazing day. Tickets are still available on the door but save yourself some money and get them here now.