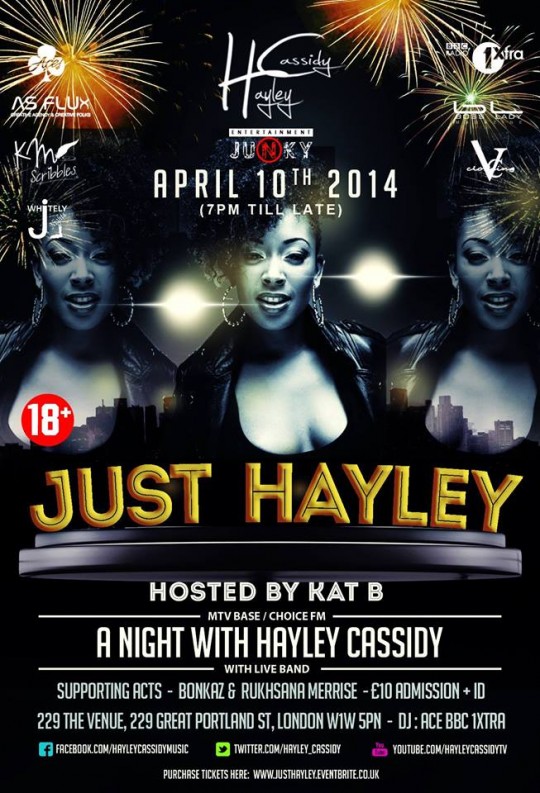 Wanted to give it a couple of days before posting this. Since she dropped her Stripped EP last year I have been waiting for this video to drop and it didn't disappoint. Hayley Cassidy looks like every bit the RnB star that this track and everything she is doing right now is confirming. She plays the part so well.
What i really love about the video is the sense of community thats there to be seen in the video. I don't know all the names but cameos from the likes of Incisive, Greg Dwight, Luv'rell, YJ and more show the support structure that is beginning to come into play in our emerging music scene and it is great to see and its so important for progress. I love it and cannot wait to continue watching the rest of Hayley's journey as her star shines brighter and brighter.
Tickets for Hayley's Headline show next Thursday are still on sale here. Full band and support it will be OFF DA CHAIN COP THAT TICKET!!!