The date is drawing ever nearer… Rehearsals are under way, the flyers are in the streets, the tickets are selling and the excitement is growing!!! The Writers Block 2ND Birthday party is just a few weeks away where Jesse Boykins III will be making his debut uk performance backed by The Remedies!!!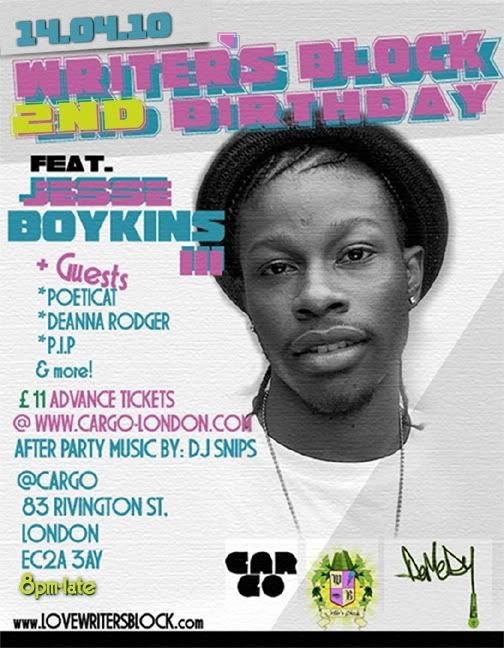 Also performing on the night will be a group who describe their sound as poetry,folk, punk (yeah i said it) Poeticat are built around the witty rhymes and lyrics of Catherine Martindale joined by a Cahon, guitar and vocalist. To give you an idea of the flava checkout the video below….
I like… she kinda funny and of course like all poets speaks the truth about what she hears and sees and the daily goings on over in West London. She's got a serious flow and meaning to her words and quite honestly i can't wait to see em live on the night!!!
Joining her on the night will be Deanna Rodger, Kersha Bailey, The Illersapians, PIP and so much more get your ticket now for what will be an awesome event!!!
http://bit.ly/JB3WRITERSBLOCKSHOW