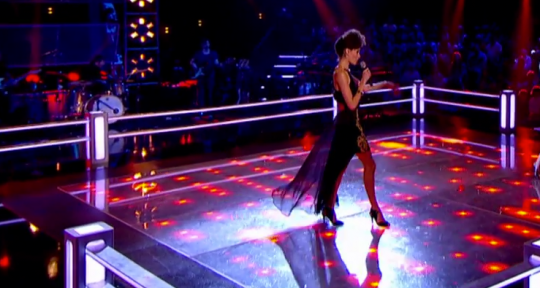 I had pleasure and pain watching The Voice on Saturday night as their were mixed fortunes for Music is Remedy favourites Chris Royal and Cherri Prince. Chris went through despite having to find a way to make his sweet soulful sounds standout over a rocky version of Adele's "Rolling in The Deep". That should have (and in my opinion did) play into his opponent's hands who was far more comfortable with the genre choice. However Ricky kept faith in Chris' quality vocal (and also probably his passion and desire) to send him through.
Cherri Prince on the other hand was not as fortunate in her jazz scatt off. Despite looking and sounding elegant and stunning on stage it was deemed not enough. Couldn't help thinking Will decided to bet on the potential of youth over Cherri's more polished and experienced vocal. Disappointing to say the least.
I do however have to go back to the standout performance of the night and for my reckoning the best i've seen on a reality music show. The Iesher Haughton and Femi Santiago battle was just amazing. Taking the wonderful classic "Listen To Your Heart" they did the great Dianna Ross and Marvin Gaye justice with two unbelievable vocal performances. Iesher just has this effortlessness about her. Its frightening to think what standard she will reach with more training and experience. Whilst Femi has just got it! Can't say anything more then that. Thankfully both have advanced to the next round with Femi being saved so we will have at least one more Saturday night with these two blessing our ears with their amazing vocals. I have to thank the BBC and the Voice. Say what you want about the format but on Saturday night for 2 minutes 19 seconds the nation was exposed to the brilliance that can be found in this country.
Enjoy Enjoy Enjoy this is glorious!