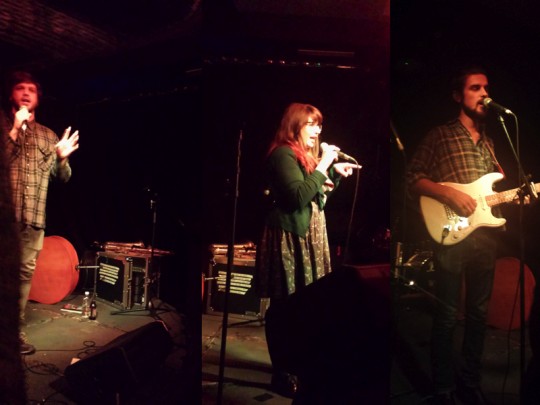 So there we were Tuesday night in the LDN halfway in-between Kings Cross and Angel in a small unique cosy venue lovers of good poetry, music and performance were crammed into Suya to celebrate one of the leading brands in the UK live scene Poejazzi and the launch of their new app. Over the next 16 weeks those who download the app will be treated to a new piece of poetry from a different writer each week. You will get it in written form as well as filmed visual performance of the piece from the poet. By all accounts this is a MASSIVE DEAL and as always the poejazzi team assembled a lineup worthy of the occasion. Poetry from Adam Kammerling and Laurie Bolger ("looking like a primary school art teacher" LOVED THAT LINE) had the crowd in stitches and smiles nodding in approval. Will Adlard left us with some mellow blues come folk acoustic musings whilst Oscar Laurence and his band of cool calm bad ass young guns i think can safely say blew everyone away in the crowd with their ridiculous musicianship. Admittedly a little rough around the edges but there is nothing better then seeing the brilliance of young musicians playing music they love and honing their craft. I'm sure this will be a name you will see a lot more of over the next 10 years.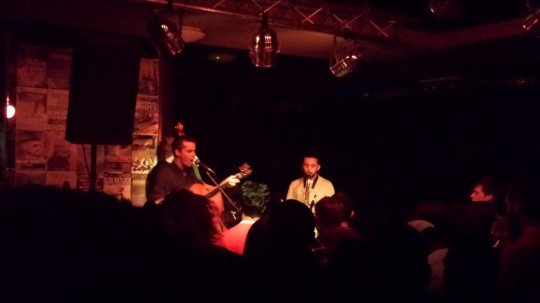 A special mention has to go out to Joshua Idehen who has successfully looked over the Poejazzi for many years now. One of the finest hosts around, he always provides his audiences with a fantastic night out and the fact that the crowd was like a who's who of the Poetry world (GREEdS, Natalie Fiawoo, Alex Gwyther, Simon Mole, Cecilia Knapp, Zia Ahmed, Sean Mahoney, Raymond Antrobus i could go on but you get the idea…) is a testament to the service he and the brand has provided lovers of the art with. The launch of this App is now taking the art form to new places and hopefully the phone and computer screens of poetry lovers around the world.
The app will be available on Android and Apple devices next week get downloading!