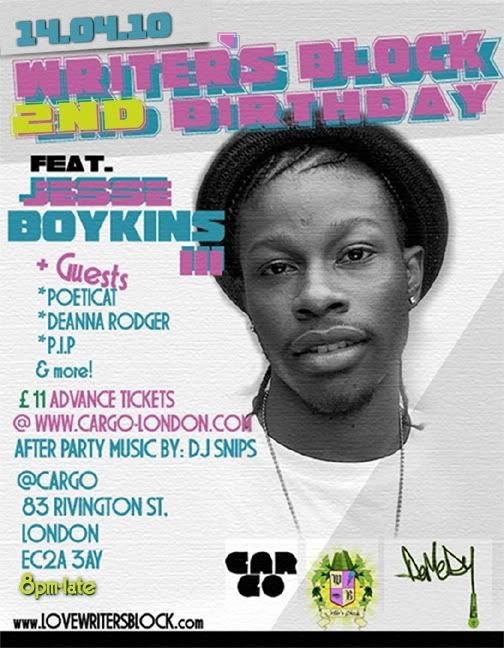 The Writers Block 2nd Birthday Party is getting closer and closer. Performing on the night will be an artist who's been gigging around the circuit for a little while now. Kersha Bailey is a great songwriter, a vocalist with a sound reminiscent of an era long gone, and a self taught guitarist!! She was awesome at our Remedy night at Camden and the clip below is taken from her performance at Writers Block last year… check it….
Ooooohhhh so much quality in that voice and watch how she just has the crowd in the palm of her hands. They're all bopping heads, tapping feet and caught up in the trance her voice leaves you in! At Writers Block she will be backed by the Remedies so expect a set even more special then usual! Get your tickets now this show is not to be missed!!!!
Buy your tickets NOW click on the LINK!!!!
http://bit.ly/JB3WRITERSBLOCKSHOW