Salute to Consistent QUALITY Incisive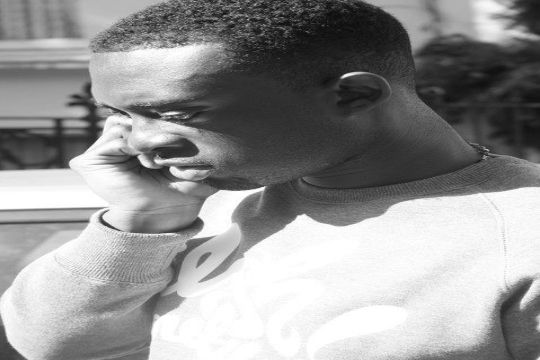 The week kicked off with new music from West London Rapper Incisive. We had been given a taster a couple of weeks earlier when he dropped the title track "Where Is He" a banger featuring Shakka and production from TE1 and the mixtape did not disappoint. There is something for everyone here Mellow, Uplifting, R&B HipHop, Club Banging HipHop, Boom Bap Hip Hop but above all else quality. Even the skit before "Role Models" is quality with club scenarios i think most can relate to. The previously mentioned track produced by Nutty P seems to be the one people are jumping on most and quite rightly so. The message delievered in this track is one that all Rappers should be adhering too but few do. For me though my favourite would be the final track "Alright" ft YJ the kinda track everyone needs in their life to uplift the soul and get on with the troubles life can bring you.
Incisive continues to build on last years success and the root of it lies in consistent quality. Quality tracks, quality videos, quality live performances he always delivers. The standards he sets should be followed by everyone its the best way to get the attention needed to gain the fanbase needed to make it, an example everyone should be following.
UK MUSIC


Following on from Incisive's Mixtape i'm also currentley bumping along to Hayley Cassidy's "Stripped" Album, Paul Raj's "Pandoras Box" EP and Bluey Robinson's "Late Shift" Mixtape. There is so much goodness out there to be found from theses shores and i'm loving what i'm hearing. It makes such a refreshing change from having to scouring blogs and websites for good music from the otherside of the Atlantic when we have it all here. I am proud of the brilliance the scene continues to produce. My wish is that it gets to the ears of the wider masses that don't know about these artists, the quality is there its now time to push things forward and get the country talking about them. Watching the successes of the likes of Lianna La Havas and Jessie Ware in 2012 its clear there is opportunity there, you just gotta go and take it!!!
The Return of Close UP


For as long as i have been on the scene there has been a man who has been at the heart beat of the live scene in London and last Tuesday marked his return after a short sabbatical. Maliniga packed out the Old Queens Head for the first Close Up of 2013 and it was a brilliant success. The venue was rammed with people drinking laughing and enjoying the talent on display. There was something for everyone here and i doubt many left the night unhappy. Having seen many nights come and go over the years to see Malinniga still going strong is an inspiration to me . This promoting game ain't easy and I'm glad to see hime reapping the rewards of hardwork long may he continue.
Ego Ella May @ We Play Music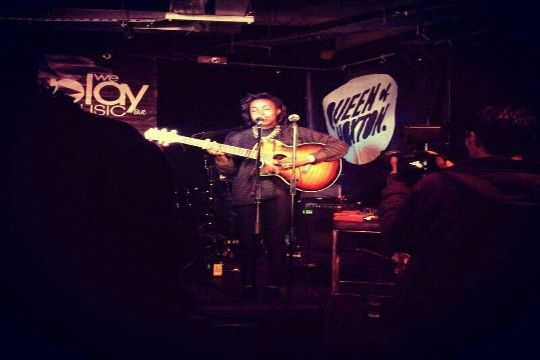 We Play Music Live this week put up visuals from their first show of 2013. Amongst the performances was one of a young singer songwriter who is destined for a fantastic 2013. Ego Ella May is one of the best around with wonderful song, a gorgeous tone to a voice and a warm presence on stage that you can't help but like. The south London native is drawing comparisons with Lianna La Havas, Amy Winehouse and as seen in the vide below Lauren. However I feel she doesn't need to be compared to anyone. She has her own style and sound that as long as she continues to grow and improve will see her in a league of her own.
Ego's debut EP drops next month In the meantime enjoy this video for a taster.