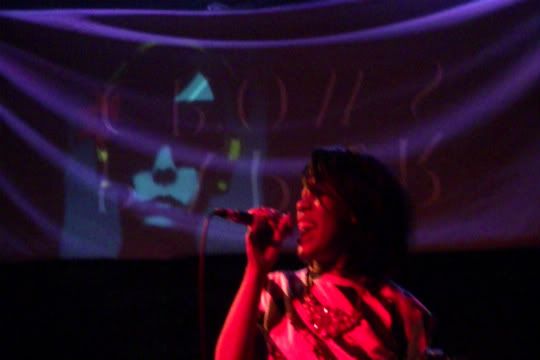 Last night I rolled down to The Hoxton Bar & Kitchen to checkout The 14th who were celebrating the launch of their EP.
This was the first time I'd seen Tracey and Tom in action since they debuted their sound last summer. Since they had dropped a dope video and amassed a range of quality reviews from the press and a strong following. I was interested to see their growth… Disappointed I was not.
Tracey was electric on stage. Her presence on stage was immense you couldn't take your eyes off her. Even those not too sure about the sound were drawn in. As for the beats well Tom has successfully taken the sound of noughties garage and made it into their own. The production made me feel like I was taken back in time (and different era) and couldn't help but skank like I was in a rave 10 years ago!
Its a very impressive package and one you are gonna be hearing a lot more of trust me get your hands on the EP NOW!