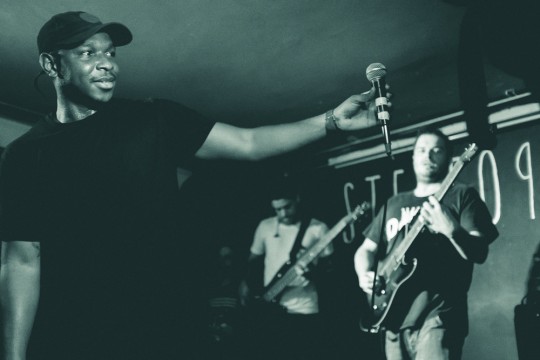 Thursday August 31st 2006 in Camden Town we held out first ever Remedy event. Since then we have hosted many nights crossed passed with some extremely gifted individuals (and not so gifted) doing what Music is Remedy does best supporting, promoting and developing emerging artists and providing amazing experiences for music lovers.
On Thursday September 1st we celebrated our 10th anniversary with a very special night at Stereo 92 with bringing back some old favourites from Remedy's past and also having some acts that we are certain will be making waves in years to come.
KBD were on hand to create this special video capture highlights from the performances and also talking to the people to find out just what Music is Remedy meant to them.
Big love to all who played a part in the video and to anyone who ever enjoyed a Remedy night.
Full list of performers and social Media links below
Stay locked to our Social Media Platforms for updates on all things Music is Remedy
Facebook
Twitter
Instagram: musicisremedy
Snapchat: AshRemedy
Filmed and Edited by KBD
http://www.kbdalways.com/
Audio recording by Tania Neacsu
Featured Track: Mundu "Supernatural" Cover
Performers:
Shaun Colwill
https://www.facebook.com/shauncolwillmusic
Leslie Lewis Walker
https://soundcloud.com/leslie-lewis-walker
Lizzie Nightingale
https://www.facebook.com/LzNightingale/
Mundu
https://www.facebook.com/munduofficial/
Greg Dwight
https://soundcloud.com/gregdwight
Natalie Fiawoo
https://twitter.com/ItsPurpleHill
Kaana Ellie
https://www.facebook.com/kaana.ellie
Yomi Sode
https://www.facebook.com/iamGREEdS/
Raff
https://www.facebook.com/raffmusic/
House Band on the night The Remedies